Caricature Artists For Parties And Events   
At Ginamarie Entertainment, Hiring A Professional Caricature Artist Is The Perfect Addition To Any Occasion With The Best Caricature Performers & Talented Caricaturists. Make Your Event Memorable. Caricature Artists For Parties Are Ideal For Kids & Adults, Caricature Artist For Birthday Party, Caricature Artist For Graduation Party Amaze But Entertain The Graduate And Guests. Caricature Artists For Bar/Bat Mitzvahs Are Always A Hit For Your Child's Big Day.
Caricature Artist For Bridal Shower, Caricature Artists For Rehearsal Dinners, Caricaturist Artist For Engagement Party With Fast Yet Fun Entertainment. Caricature Artist For Baby Shower, Caricature Artist For Corporate Party.
Caricature Artist For Wedding Reception Entertains Your Guests By Drawing Live Caricatures In Minutes. Caricature Artists For Corporate Parties Bring High-Quality Cartoon Art To Your Office Party. 
Caricature Artists For Holiday Parties Draws Guests In Themes. Caricature Artist For Fundraiser Makes Your Charity A Real Hit. Caricature Artist For Trade Shows Attract Guests To Our Digital Caricaturists' Booth.
The Best Caricature Artists For Parties Will Spark Your Crowd For Special Events And Private Parties.
Rent Caricature Artists, Cartoonists For Parties, Rent A Cartoonist, Hire A Caricaturist, Or Rent Political Caricature Artist That's Perfect As A Party Favor From Your Party.                                                 
Booking A Caricature Artist Where Your Crowd Will Love Watching The Artist Transform Your Guests Into Hilarious Cartoons & Illustrations Drawing In Favorite Hobbies.
Hire Top Cartoonists For Parties To Create Silly Caricatures Of Your Crowd With A Personal Touch. With Ginamarie Entertainment, Clients Are Sure To Receive Quick & Unique Caricatures.                              
#1 In Caricature Entertainment. Cartoon Artists For Parties Create Your Own Custom Caricature Drawings At Your Next Party.
Hire Top-Rated Cartoonists For Traditional Cartoon Services To Make Your Event Unforgettable. 
Our Skillful Cartoon Artists Draw In Charcoal, Color, Silhouettes, Pastels, And Digital Giving Your Guests A Creative Souvenir & Exceptional Memory From Your Party Or Event!  
Request A Portrait Artist For Personalized Cartoon Portraits …  A Great Gift!
 ~~~~~~~~~~~~~~~~~~~~~~~~~~~~~~~~~~~~~~~~~~~~~~~~~~~~~~~
Caricatures By Jerie
• Regular Size Caricatures • Caricatures w/Pictures
• Mini Caricatures  • Caricatures on T-Shirts  • Pet Portraits 
 Katie Holmes                             Tom Cruise                          Angelina                                     P. Diddy
Pet Drawings
Silhouettes
Digital Art (Digital art is done on an I-Pad Pro and can be printed out, texted to your guest's phone, or emailed).  
That Funny Valentine's Caricatures
Creative Drawings By Judi
Ask About Special Drawings , Pet & People Portraits
Caricatures By Mr. Dynamic 
Bill's World Of Cartooning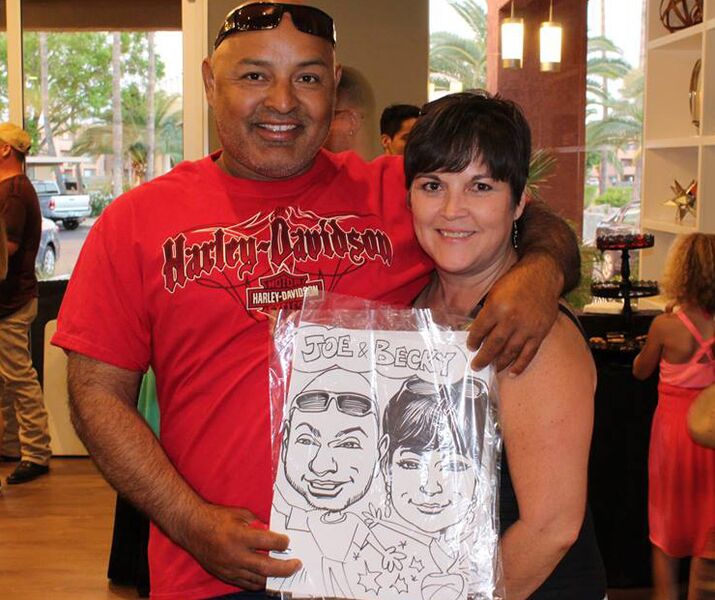 Bill Draws In Other Special Themes For Parties, And Personalized Cartoon Portraits …   
Circus                                    Sports                               Rock N' Roll
Princesses                             With Pets                             Superheroes     
Martial Arts Theme Too!
The Picture This Extravaganza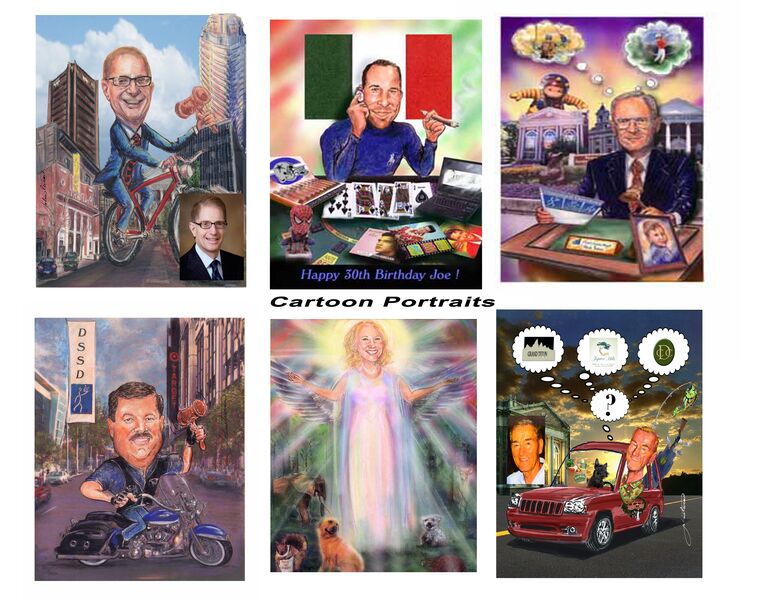 Ed's World Of Caricatures
 
Serving Nationwide.